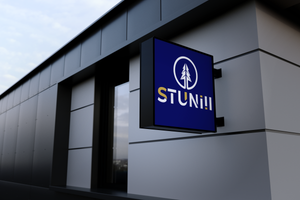 Watches that lasts longer
Designed in America
Who is STUNIII?
At STUNIII we ASPIRE to INSPIRE you to freely express yourself! To live without borders. To be your own HERO. Your life is YOUR STORY.

Self-Expression is the way to inner happiness and fulfillment. Your Uniqueness is your Magic. Embrace it.

When you first showed up. Maybe you thought we were just a watch company and well we aren't a watch company at all; we just happen to make unique luxury watches that serve as a form of self-expression and we are just getting started.

We are a young company.

We are just like you.

We are creators on our own journey unsure where life is taking us but making the most of it.... Your life does not have a destination. It's a journey. It's not meant to be feared or planned.

At STUNIII we believe self-expression comes in all forms.

Everything we do in life is a form of self-expression from the clothes and accessories we wear; the animals we choose to adopt into our families; to the lands we choose to explore and set up camp in; heck even to the kind of cars we choose to drive.

Your Uniqueness is your MAGIC and if we can INSPIRE you to EXPRESS it in a POSITIVE Light. Our Mission was a Success

Slow Down
When you find that you're swamped with work, children, a spouse, a dog, a house that's falling down around your ears, and a host of other commitments, sometimes you just need to take a break. So go hiking or swimming or biking or canoeing—anywhere remote and far away from anything technological. You've been spending your life doing things for other people. It's time to do something for you.
Optional button
Crafted with accuracy and class
At our core we aim to provide a unique and personal piece of nature for all of our customers which may serve as a daily reminder to make the most of every moment. We're all about putting some nature in your life—and giving you the opportunity to live a little greener.
Shop Watches
Elegant & Precious
Our watches are manufactured by hand from high-quality wood and stone. Through the careful selection of these and other premium materials, as well as the unique texture inherent to each piece of wood and stone, it is ensured that each of our watches will be a one-of-a-kind, natural specimen. Experience the unequalled sensation of wearing a true piece of nature with the unique feel of wood and stainless steel.
Inspired by Nature
Inspired by beautiful landscapes and unique urban spaces, our designs bring modern style together with a natural aesthetic and as a result, Stuniii watches are noteworthy companions for every occasion, regardless of the fashion. Now, as beautiful as our watches are on the outside, we also carefully consider their inner beauty when selecting their movements.